By Ian MacAllen on Monday, April 4th, 2022 at 2:56 pm
A few years back I was eating dinner with my wife at Trattoria Spaghetto, a red sauce joint in the West Village of Manhattan. The restaurant had been around since the 1980s. We started talking about the origins of Italian American food. After a few glasses of wine, I went home and started searching the internet for answers. I didn't find any good ones. I went to the Strand and read some books, then the New York Public Library to use the research database. It was then I realized I was writing a book.
I spent the next several years reading everything I could about Italian American foods and their origins, from inventor of penne alla vodka to the creation of spaghetti and meatballs. I give a detailed look at the origins of our favorite Italian American dishes, how they grew popular in America, and then why places like Trattoria Spaghetto have closed.
Read more about the book on my site here or buy the book from Bookshop.org.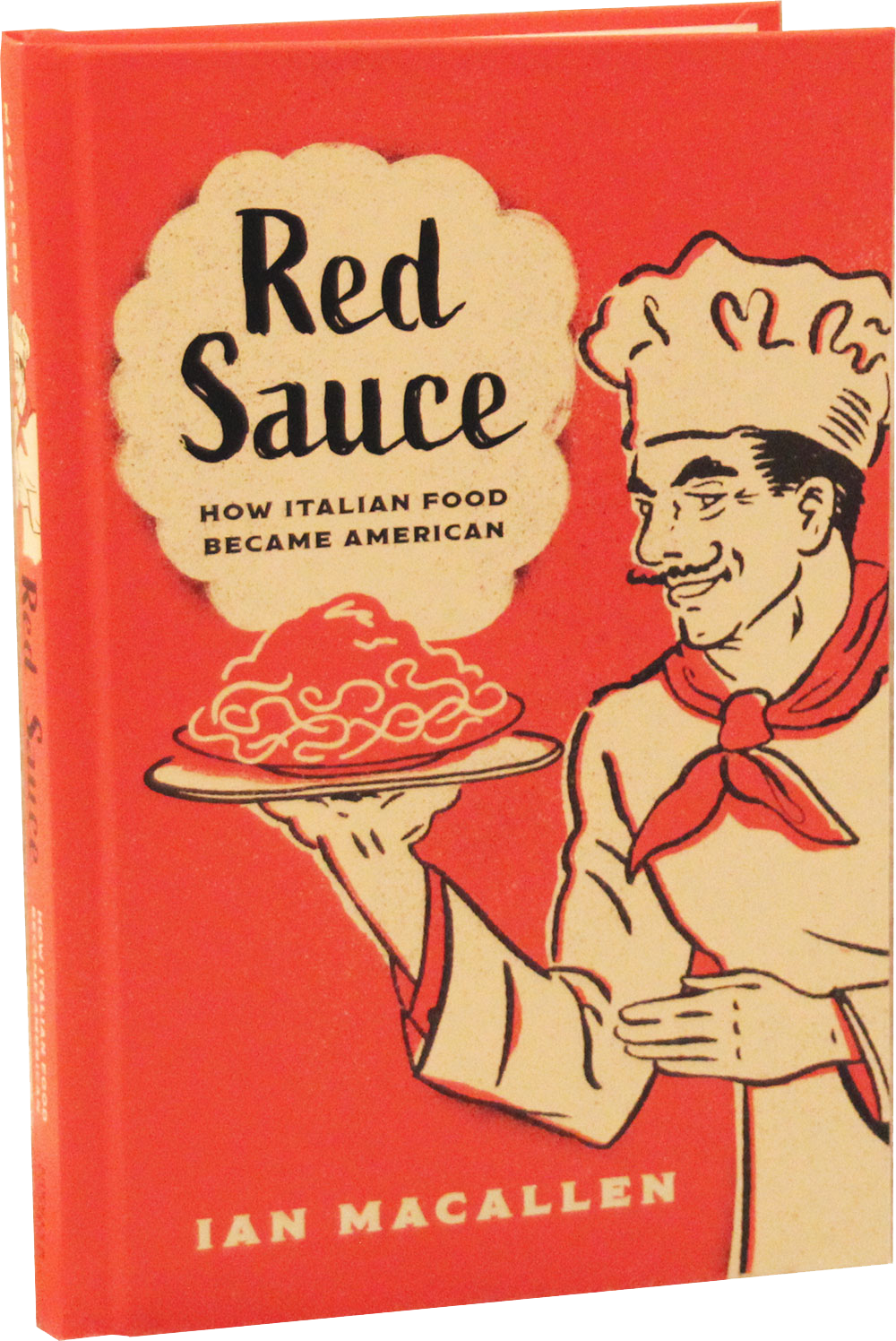 ---