By Ian MacAllen on Friday, July 13th, 2012 at 5:39 am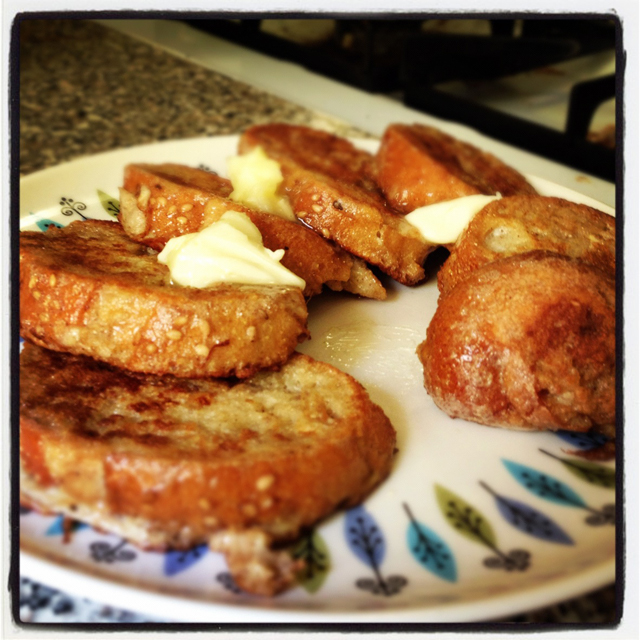 The best use for stale baguettes is turning them into even Frenchier French toast.
Fresh bread goes stale. If it doesn't, it probably has all sorts of things in it that you don't want to eat. So at the end of the week, fresh baguettes turn to stale baguettes. But that just means the milk and egg batter soaks up all the faster.
For best results, pan fry the French toast in butter. Its the French way.
---