By Ian MacAllen on Tuesday, June 12th, 2012 at 6:45 am
The legacy of French colonialism created the banh mi, a sandwich consisting of French bread and Vietnamese flavors.
Bedford Avenue has become the center of all things overpriced, so its great to still find a $5 sandwich in the tiny little shop a half block from the subway.
I bought this sandwich and headed to the waterfront for a private picnic under the setting sun.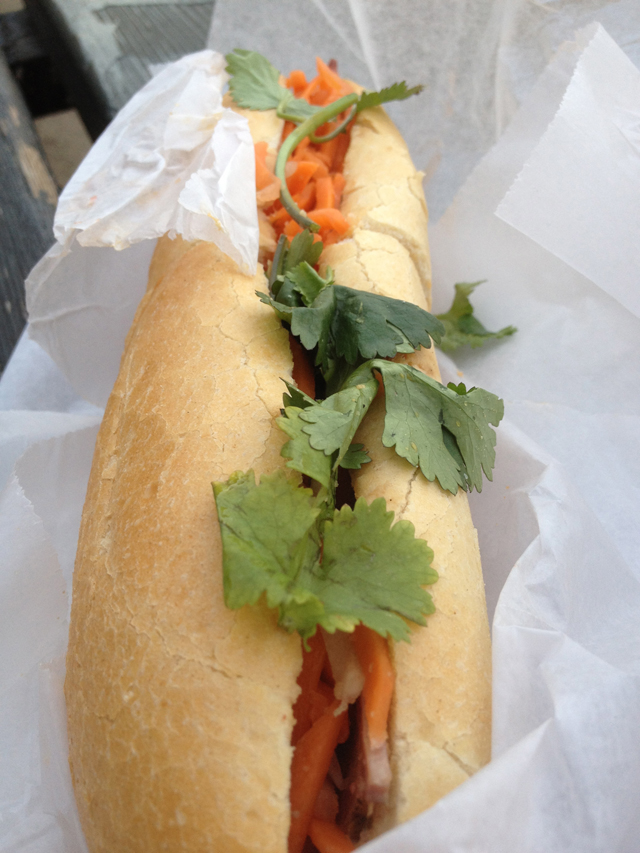 Banh Mi Sandwich Shpop
172 Bedford Avenue
Brooklyn

---